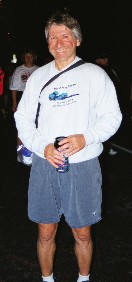 Welcome to the Artie Party web site! This site is used primarily for testing, and to provide an archive describing the running of the Relay by The Artie Party in years past:
Ironman in Kona.

I am currently taking a break from Ironman training in 2007, but look for me on the circuit sometime in 2008.

Or, you can read about the childhood recollections of my Mom.

Drop me a line at artie@artieparty.com.